There are many famous bridges in the world. In New York, there is the Brooklyn Bridge, pictured here. In San Francisco there is the Golden Gate Bridge and in Italy, the Ponte Vecchio. Building a bridge across a large, expanse of water like the Hudson River is no easy task. There are many aspects and elements that need to be considered before the building can begin.
Read the following article on building bridges and then imagine that you are in charge of building a bridge that allows cars to travel over a river. You are asked to build the bridge as cheaply as possible. What kind of bridge would you build? Explain your answer with two strong reasons and supporting details, in two paragraphs using direct evidence from the passage.
Retrofit, Renovate or Rebuild?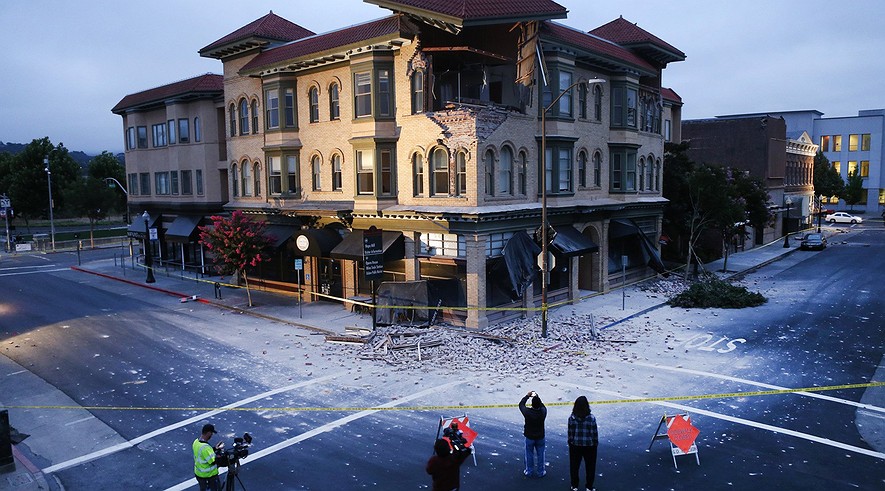 Most of the state of California is in an earthquake zone, and this poses serious risks for the residents in big cities where large buildings surround the inhabitants. City officials in Napa, California had worried that a serious earthquake could ruin a historic building in Alexandria Square, so they retrofitted the building with materials which would make the building stronger.
Read this article and in two paragraphs, discuss two advantages and two disadvantages of completing this work using specific information from the text.

In most cases, the process of engineering design starts with a problem or a need. For example, let's consider the hypothetical building of a new apartment complex. Our task is to construct a green, sustainable housing for people moving to the area.
Before we break ground though, we have to consider many things: where is the potential energy source, waste disposal, materials to be used for constuction and water sources? Should we use brick or wood or a man-made material? What materials are easily available? This may effect the cost of our construction.
Read the passage thoughtfully and then answer one of the following questions. Complete your response in two paragraphs using specific details from the reading.
1. How would you design the most sustainable apartment building?
2. Compare the advantages and disadvantages of demolishing an old building versus renovating it.