Imagine getting paid at the end of the school week, just for attending school every day. At one charter high school in Cincinnati, students who have shown up on time and have stayed out of trouble received a $25 debit card at the end of the week, while younger students who have done the same receive $10.
Is this a good idea? Read the following passage to determine whether students Should or should not be paid for attending school. Use clear evidence from the passage to support your answer in a multi-paragraph response.
Teen's DWI Crash Kills Four Innocent People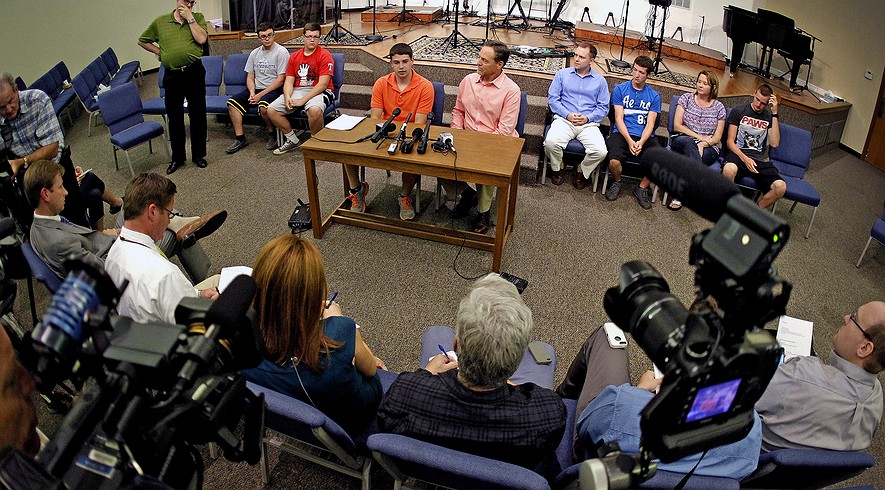 Evan Jennings addresses the media to talk about his father, Brian, who was killed in a drunk driving crash. The teen who committed the crime, however, is not going to serve any jail time.
According to a pyschologist, driver Ethan Couch was only given 10 years of probation for the fatal accident he committed because he suffers from " affluenza". While not a recognized diagnosis, Ethan's wealthy family hired an attorney who made sure that his client received only a slap on the wrist, instead of the maximum 20 year prison sentence prosecutors were seeking.
Read the following article and answer the following question: Should there be a double standard for committing such a horrible crime? Is it fair to be let off the hook for killing four innocent people because your family has hired an expensive attorney?
Or, should there be truth in sentencing? Should an offender be prosecuted to the highest extent of the law, despite the wealth of the family?
In three paragraphs, state your decision. Support your ideas with two strong reasons and details from the text.
Rewarding Good Behavior as a Way to Stop School Bullying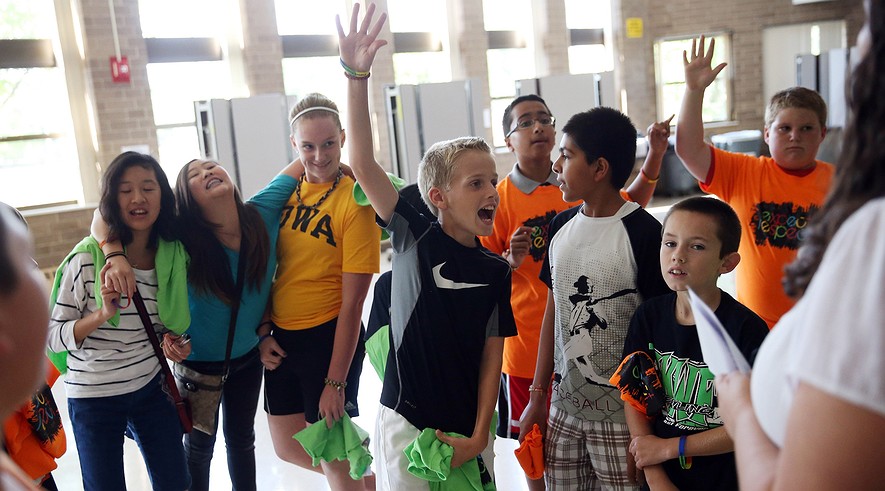 When 11 year old Ronan Schuelke was shoved and called names last year, he wasn't sure what to do. This year though, he is the star of a music video designed to teach respect through a catchy parody of a Katy Perry song.
As part of a new program at his middle school, Ronan and other student leaders at his school will hand out tokens to classmates who try to stop bullying or to reinforce good behavior. Students can receive a token for sitting with a new student at lunch or for telling a classmate to stop picking on someone. These tokens can be redeemed for small prizes, like school supplies, or tickets to plays.
While many educators and researchers applaud the effort as a way to lower bullying rates, others worry that rewarding good behavior with prizes sends the wrong message to students and doesn't work in the long run.
Read the attached article, and consider this question: If students receive a reward for taking a stand against bullying, will they always come to expect it? Instead, shouldn't students be motivated internally to do what they know is right?
Using details and evidence from the passage, support your answer in several strong paragraphs.